1.Determine the magnetic field at the centre of the current carrying wire arrangement shown in the figure. the arrangement extends to infinity. the wires joining the successive squares are along the line passing through the center.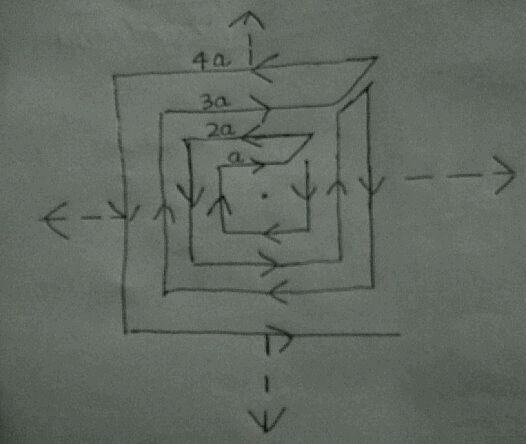 a.μi√2πa
b.0
c.2√2μi ln2πa
d.none
2 Answers

146
Amartya Kumar Mistry
·
2014-08-20 22:26:05

1163
Akash Anand
·
2014-08-20 23:00:37
In this and another question of infinite series, all you would have to know one expansion:
ln(1+x)=x-x22+x33-x44.... and so on.
Your Answer