4 identical balls of radius R and mass m are lying in a gravity free space. The balls are in contact and their centres are forming vertices of a square of side 2R in horizontal plane. One identical ball travelling vertically wid speed v hits the 4 balls symmetrically.. The collision is perfectly elastic.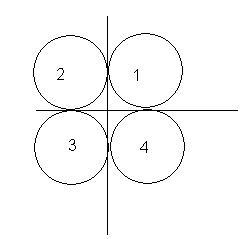 Q1. wat is the speed of ball 1 after collision??
Q2. What is the speed of the ball which was initially travelling wid v?
Q3. Unit vector in dir of motion of ball 2 is wat?
4 Answers
Your Answer